Les Eplatures airport, in the canton of Neuchâtel, is right in the middle of the Jura mountain range.
This region of high plateaus and valleys is a world-renowned center of competence in microtechnology and watchmaking and offers a preserved and very varied natural environment.
Technology and quality of life are combined in harmony.
The cultural life is intense. For more information about the city: www.chaux-de-fonds.ch
Les Eplatures is the highest international IFR airport in Europe, providing the only permanent air platform in the French-Swiss Jura for private, business and commercial aviation. It is the aeronautical link of the region with hundreds of comparable European airports. It is also an optimal base for training and leisure flights.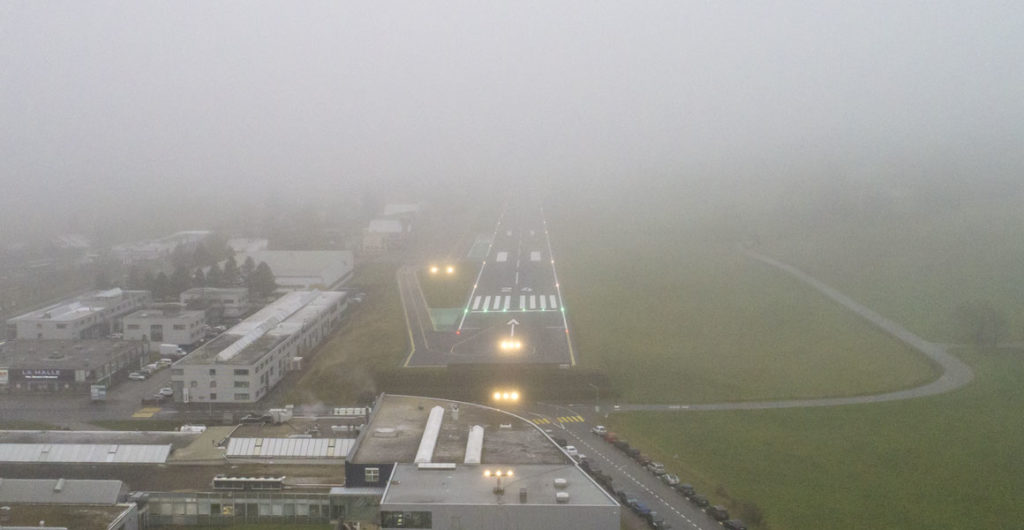 Philippe Clapasson – CEO
Emanuele Tocalli – Air traffic controller, head ATC
Loïc Peitrequin – Air traffic controller, deputy head ATC
Nicolas Tendero – Air traffic controller, head of GND services and Rescue & Firefighting
Yoan Graf – Air traffic controller 
Thierry Thiébaud – Head of technical services, GND staff
Marinho Soares Ribeiro – Administration, GND staff
Dustin Leuenberger – Air trafic controller support staff
Didier Berberat – Chairman
Thierry Brechbühler – Vice-Chairman
Andreas Jurt – member
Alain Ribaux – member
Hans-Peter Müller – member
Matthieu Aubert – member
Anthony Von Allmen – member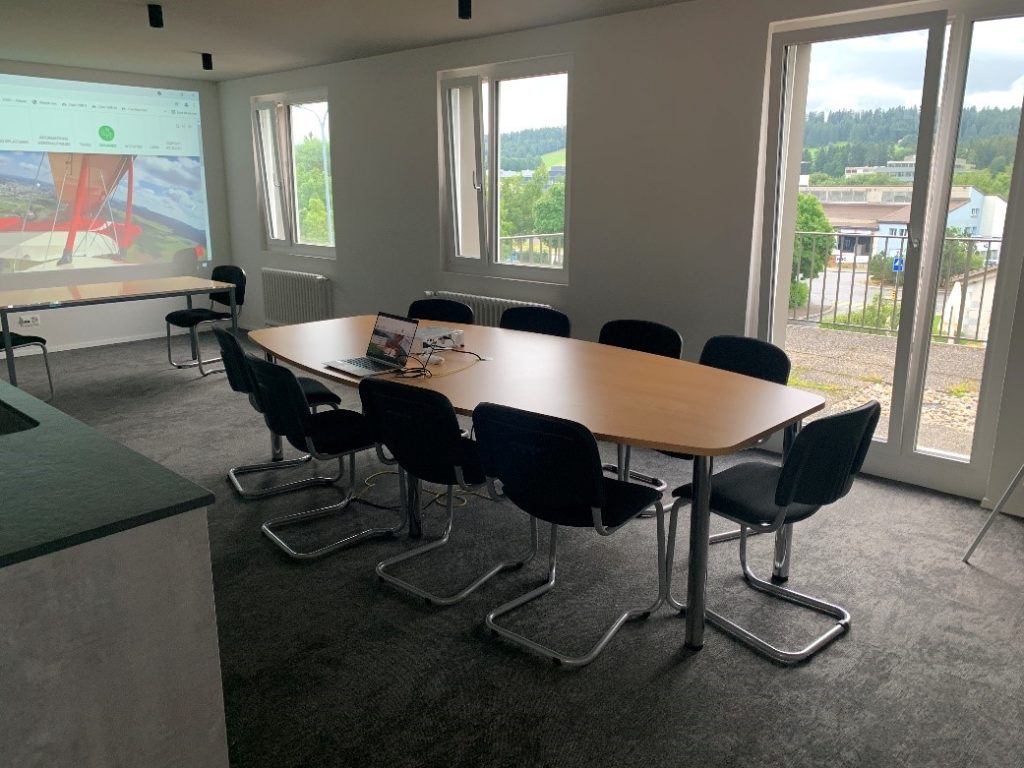 Conference room directly in the terminal.
Open daily from 8:00 am to sunset, but no later than 8:00 pm.
35m2 for 10 to 12 people, equipped with projector and flip chart.
Coffee, tea and water included.
150 Fr per day incl. VAT
100 Fr per half-day incl. VAT
Possibility of organizing an on-site breakfast or reserving a table at the nearby Ferme Droz-dit-Busset for lunch or dinner.
Booking and information: +41 32 925 97 97 / info@leseplaturesairport.ch
Aeronautical week in autumn with military airshow (20000 spectators).
Foundation of the cooperative company NHORA for the development of aviation in La Chaux-de-Fonds.
Official opening of the first airport building.
Foundation of Aero-Club des Montagnes Neuchateloises for the development of sport aviation and pilot training.
The airport gets customs clearance for international traffic.
Official opening of the first hangar.
Increase of air traffic (tourism and sport flights).
A concrete runway is built (740 m X 30 m).
Obtaining of the concession of the airport.
An air traffic office and a restaurant are built.
A new hangar is built for maintenance used by Transair and a radio station appears.
Renewal of the concession of airport until 2001.
The runway is extended to 845 m.
The runway is rebuilt, runway lights are set.
APAPI are installed on both runway beginnings to give the visual slope.
Parking areas are extended.
A control tower is erected.
The first set of navaids for instrument approaches is installed.
The runway is again extended to 1100 m.
Taxiway is built.
The fourth hangar is built.
parking areas for airplanes are extended.
The runway is grooved to improve operation during rainfall
The electronic glide path transmitter is installed.
Renewal of the concession of airport until 2031.
The runway profil is modified and the runway is extended to 1165 m.